Article by: Max Marbut | Jax Daily Record | To view the full article, click here.
Gateway Jax, the proposed $500 million mixed-used development in Downtown's North Core, received final approval from the Downtown Development Review Board on Oct. 12 for its Pearl Street District multiphase site plan and conceptual approval for three blocks within the development.
Gateway Jax is a commercial real estate venture backed by DLP Capital and sponsored by JWB Real Estate Capital.
The site plan design team is architect Elkus Manfredi, landscape architect Hoerr Schaudt, and engineer England-Thims & Miller Inc.
The Downtown North Core area is north of the Duval County Courthouse and west of First Baptist Church, where the developers have been acquiring property.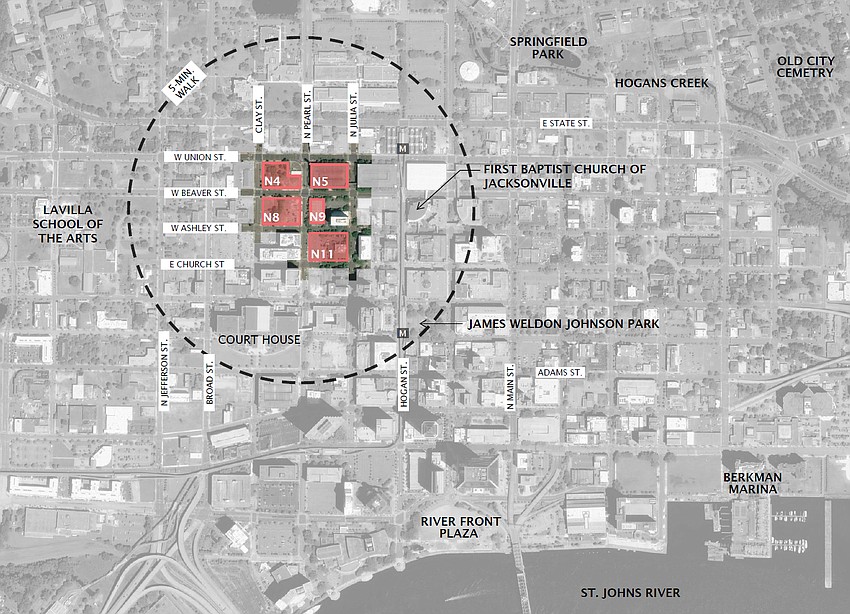 The project comprises 1,005 residential units and 99,000 square feet of retail space to be built on three blocks currently vacant or being used as surface parking lots.
"When we can take dead surface parking lots and turn it into this – that is what we should be doing," board Secretary Gary Monahan said.
"This could bring legit coolness back Downtown," said board member Joe Loretta.
Block N11 will include a seven-story, 21,000-square-foot mixed-use building with ground-floor retail and 205 residential units. Plans show studio, one- and two-bedroom units along with a swimming pool.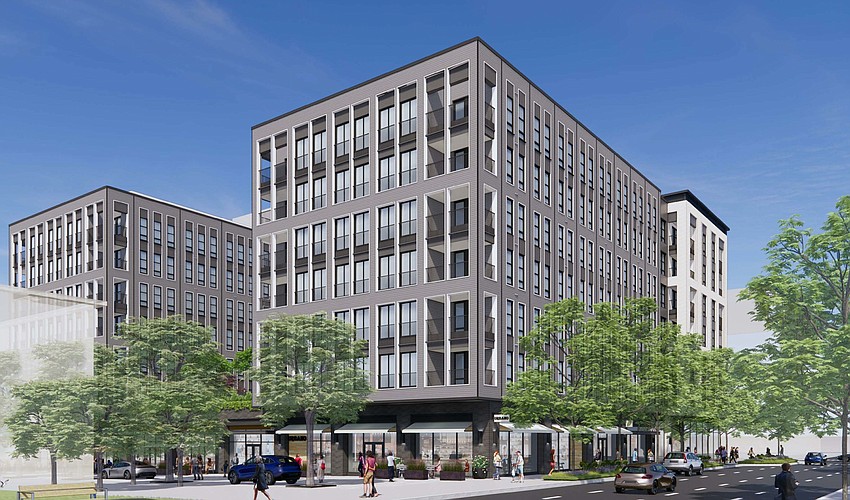 The block currently comprises a parking lot and the Porter House Mansion, which will be unchanged. There is open space north and south of the mansion.
Bethesda, Maryland-based SK+I Architecture is the architect.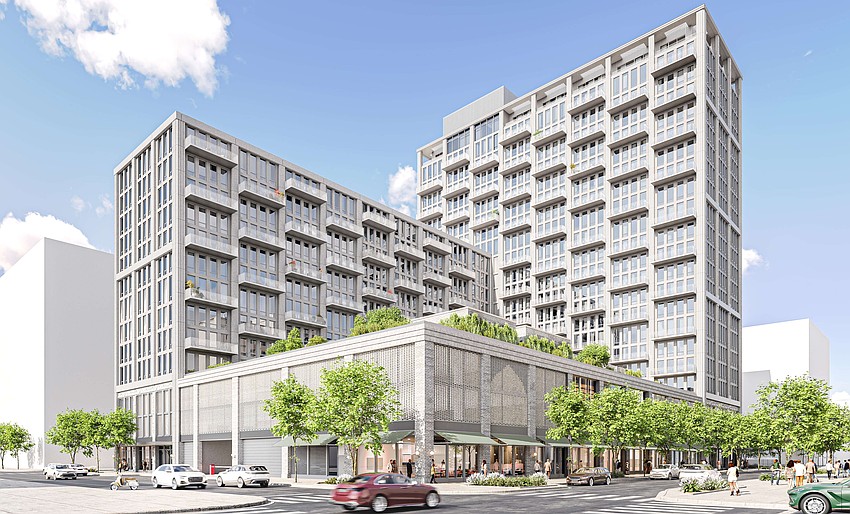 Block N8 will comprise a 22-story, mixed-use building with about 530 residential units, two parking levels and 62,000 square feet of ground-floor and second-floor retail space. Plans show studio, one-, two- and three-bedroom apartments and a pool.
The block is bordered by West Beaver Street and West Ashley Street to the north and south.
New York-based Morris Adjmi Architects designed the structure.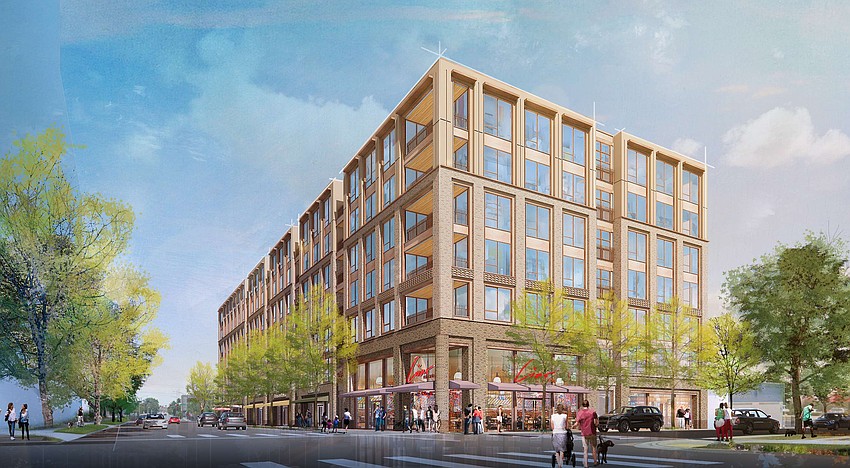 Block N4 will have a seven-story mixed-use building with about 16,000 square feet of ground-floor retail, 270 residential units and two levels of parking.
Plans show one large and one small retail space. There are studio, one-, two- and three-bedroom units and a pool.
The site is bounded by West Union Street and West Beaver Street to the north and south.
Boston-based Elkus Manfredi Architects is the architect for the block.
The Driver, McAfee, Hawthorne & Diebenow law firm is the agent for the project.
Attorney Cyndy Trimmer said the project will be back to the board in two months for final approval of the three blocks presented Oct. 12 for conceptual approval.